27-06-2022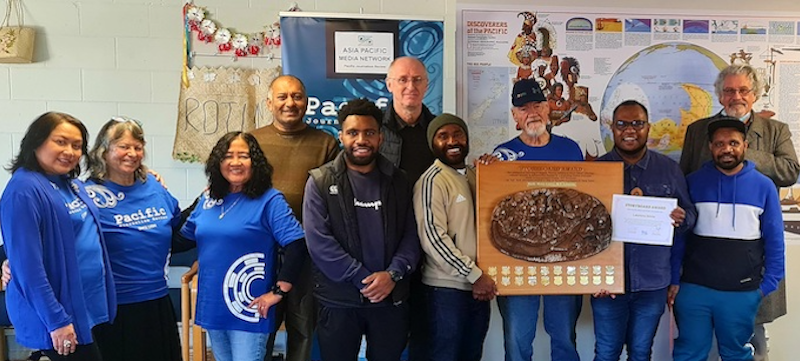 Asia Pacific Media Network members and Papuan students share the success of Laurens Ikinia (holding the certificate). Image: Del Abcede/PJR

A new Asia Pacific social justice research and publication nonprofit has taken on the role of publishing Pacific Journalism Review.
The interim chair of the Asia Pacific Media Network and founding editor of PJR, Dr David Robie, announced this while presenting the annual Storyboard Award to West Papuan postgraduate communication studies student Laurens Ikinia for his advocacy work during the COVID-19 pandemic in 2020 when he "raised the profile" of the tiny Papuan community in Aotearoa New Zealand with many articles.
Read more about Social justice research network now publishing Pacific Journalism Review