Announcements
26-01-2021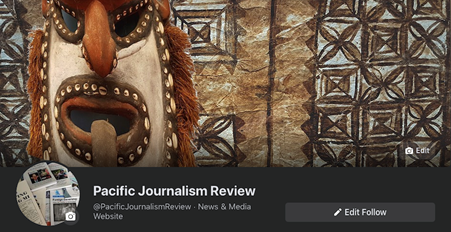 Pacific Journalism Review is calling for unthemed papers for a special edition to be published in mid-2021.
Read more about Next PJR edition 27(1): REMINDER: Call for unthemed papers - deadline May 30
Current Issue
Vol. 26 No. 2 (2020): Climate crisis and coronavirus: Rethinking the social world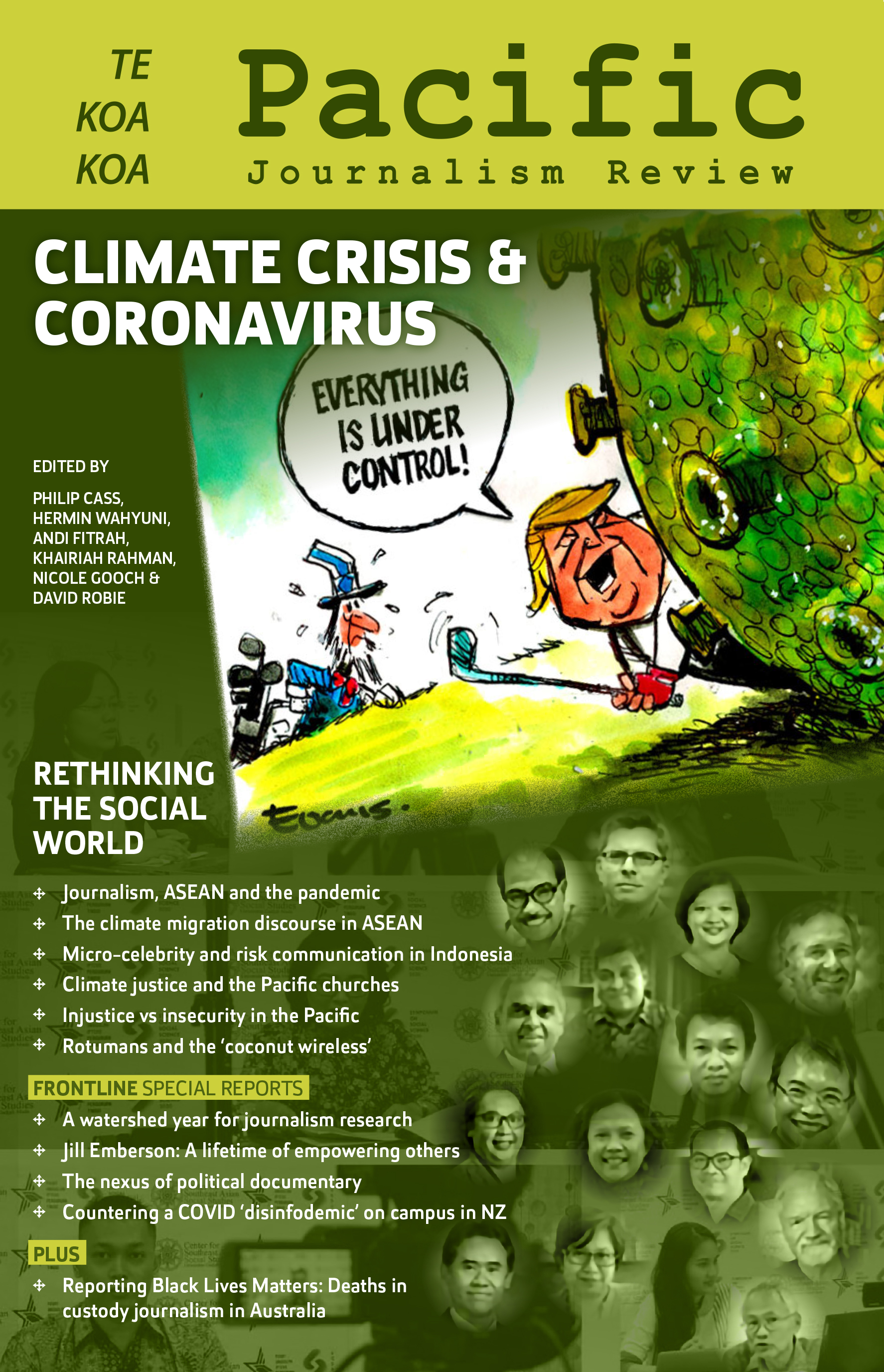 Editors: Philip Cass, Hermin Wahyuni, Andi Fitrah, Khairiah Rahman, Nicole Gooch and David Robie

This edition of Pacific Journalism Review is linked to the 'Rethinking the Social World' online symposium on Social Sciences 2020 in Yogyakarta, Indonesia, on August 24-25. This is a biennial international event organised by the Centre for Southeast Asian Social Studies (CESASS), Universitas Gadjah Mada. The theme of this second symposium in the series, in partnership with the AUT Pacific Media Centre, addressed the changes that communication and information technology has brought to societies in the Asia-Pacific. This edition of PJR has focused on the theme of "Climate crisis and Coronavirus" linked to the symposium range of papers.
Managing and founding editor: David Robie
Editor: Philip Cass
Frontline editor: Wendy Bacon
Reviews editor: Philip Cass
Assistant editors: Khairiah A. Rahman, Nicole Gooch
Online editor: David Robie
Designer: Del Abcede
Proof reader: Linnéa Eltes
Cover: Pamela Valenzuela
Tuwhera OJS online support: Luqman Hayes and Donna Coventry
Print edition: PinkLime
Full Issue
View All Issues