27-11-2018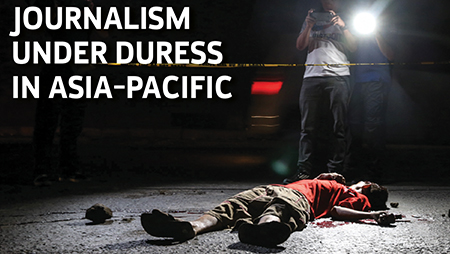 November cover image excerpt by Fernando G Sepe Jr from his PJR portfolio.
The statistics globally are chilling. And the Asia-Pacific region bears the brunt of the killing of journalists with impunity disproportionately.
Revelations in research published in the latest edition of Pacific Journalism Review on the trauma experienced by television journalists in the Philippines covering President Rodrigo Duterte's so-called 'war on drugs' are deeply disturbing.
Read more about Trauma research on Filipino TV journalists covering killings revealed in Pacific Journalism Review