NZ journalists working harder, women disadvantaged, says research in PJR
01-03-2017
New Zealand journalists are working longer hours, and feeling more pressure, both ethically and resource-wise, than they were only two years ago, a new research survey has found.
A survey of New Zealand professional journalists, published today in Pacific Journalism Review, also shows for the first time that women journalists are paid less than men, despite making up the bulk of the workforce.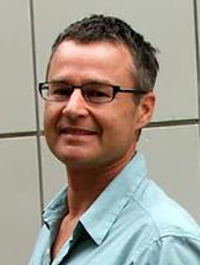 Dr James Hollings … lead researcher. Image: Massey
The survey shows female journalists, despite predominating in the profession, are significantly disadvantaged in terms of promotion and income.
The average before tax income of all journalists was $69,400 (in 2015 dollars) but the median after-tax salary of women was 26 percent lower than that of men of equivalent rank and experience.