EDITORIAL: Culture and conflict
Keywords:
Fiji coups, media freedom, censorship, local media, crisis, editorials
Abstract
One of the many ironies of Fiji's May 2000 general election was the demise of one of the "godfathers" of the indigenous Taukei movement, Apisai Tora. The man who was once a firebrand trade unionist and who jointly led the 1959 oil workers' strike, later became an indigenous nationalist and helped unleash the forces that overthrew the first Labour Party coalition government in two military coups in 1987. 
Downloads
Download data is not yet available.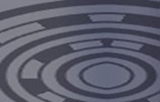 How to Cite
Robie, D. (2001). EDITORIAL: Culture and conflict. Pacific Journalism Review : Te Koakoa, 7(1), 5-9. https://doi.org/10.24135/pjr.v7i1.694
Copyright (c) 2001 Pacific Journalism Review
This work is licensed under a Creative Commons Attribution-NonCommercial 4.0 International License.