Vol. 7 No. 1 (2001): Crisis and coverage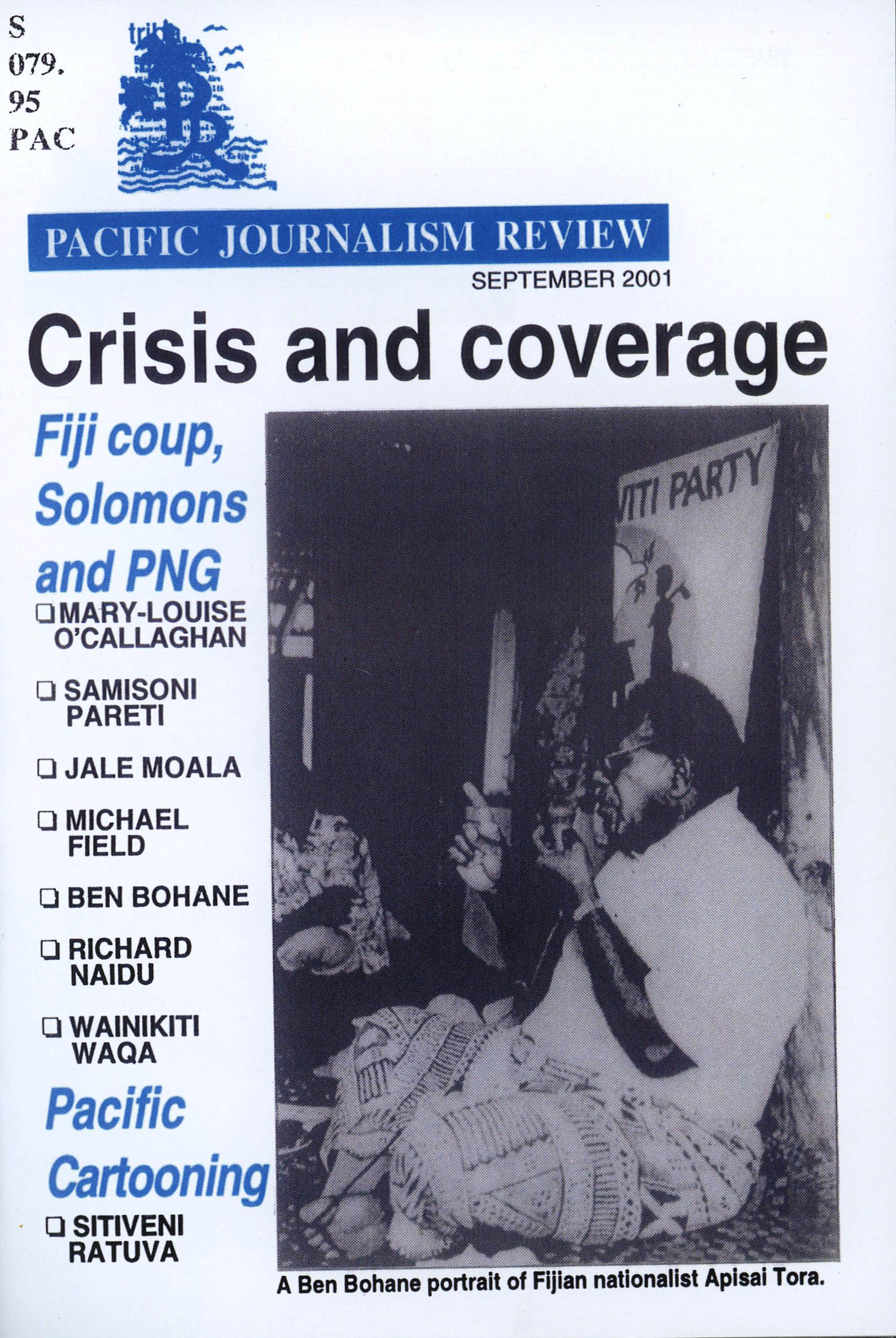 Editor: David Robie
Cover: PARADISE EXPOSED: Is the region's Fourth Estate up to it?  By Mary-Louise O'Callaghan
Should the local press bear some of the responsibility for the political turmoil that has engulfed the South Pacific, asks this article in the first of a series of regional perspectives on crises and how the news media have handled them. Great news is rarely good news for the countries involved. Pages 10-19.

This edition is the third published at the University of the South Pacific.