Pacific Investigative Journalism Award: What the judges said
1996 PACIFIC INVESTIGATIVE JOURNALISM AWARD 1
Wendy Bacon

Peter Cronau

David McKnight
Keywords:
investigative journalism, independent publishing, public interest
Abstract
Investigative journalism is alive and well in the Pacific news media. The quality and breadth of reporting taking place in the South Pacific region is reflected in the high standard of stories entered in the first Pacific Investigative Journalism Award. Pressures for economic reform, development and democratisation are creating societies in change, providing a feast of potential issues needing in-depth reporting to the public. Stories that reinforce the public's right to be informed; stories that investigate hard-to-get facts and give the public a new perspective on events and issues; stories that carry a wealth of detail about how the society works are the stories that uphold the finest traditions of investigative journalism. Sponsored by the South Pacific Centre for Communication and Information in Development (SPCenCIID), the inaugural Pacific Investigative Journalism Award has been established to promote higher standards in investigative reporting and to foster good relationships between journalists.
Downloads
Download data is not yet available.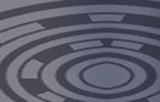 How to Cite
Bacon, W., Cronau, P., & McKnight, D. (1996). Pacific Investigative Journalism Award: What the judges said: 1996 PACIFIC INVESTIGATIVE JOURNALISM AWARD 1. Pacific Journalism Review : Te Koakoa, 3(2), 156-158. https://doi.org/10.24135/pjr.v3i2.571
Copyright (c) 1996 Pacific Journalism Review
This work is licensed under a Creative Commons Attribution-NonCommercial 4.0 International License.