OBITUARY: Shirley Shackleton: A Timor-Leste hero's quest for truth
26 December 1931 – 15 January 2023
Peter Cronau

Independent Journalist, Sydney
Keywords:
Australia, Balibo, East Timor, Indonesia, journalist killings, journalist safety, media freedom, obituaries, Timor-Leste
Abstract
Shirley Shackleton said that after her husband Greg was killed in Timor-Leste in October 1975, for seven weeks she became a campaigner for justice for the journalists murdered in Balibo, then after Indonesia invaded in December 1975 she became a campaigner for justice for all the East Timorese too.  Shackleton saw the Australian government treatment of the killings as a litmus test of Australian East Timor policy. She continued to pressure the government for a Federal Police investigation of those responsible for the deaths, culminating with Australian politicians and diplomats being put in the dock and scrutinised under oath in a Coronial Inquiry in 2007.
Downloads
Download data is not yet available.
References
Acquisto, L., & Pereira, L. (2023). Circle of Silence. [Documentary]. Screen Australia. https://www.screenaustralia.gov.au/the-screen-guide/t/the-circle-of-silence-2022/34228/
Balibo five deliberately killed: coroner (2007, November 16), The Sydney Morning Herald. https://www.smh.com.au/national/balibo-five-deliberately-killed-coroner-20071116-1anr.html
Connolly, R. (2009). Balibo. [Political thriller]. Transmission Films. https://balibo.com.au/
Davidson, H. (2014, October 21). Balibo Five: police drop investigation into killings of Australian journalists. The Guardian. https://www.theguardian.com/australia-news/2014/oct/21/balibo-five-police-drop-investigation-into-killings-australian-journalists
Davis, M. (2000) Balibó: The final chapter. [Documentary]. SBS Television. https://www.journeyman.tv/film/746/balibo-the-final-chapter
NSW Bar Association (2007). Inquest into the death of Brian Raymond Peters. https://nswbar.asn.au/circulars/balibo.pdf
Pilger, J. (1994). Death of a nation: The Timor conspiracy. [Documentary]. Johnpilger.com https://johnpilger.com/videos/death-of-a-nation-the-timor-conspiracy
Shackleton, S. (2010). The circle of silence: A personal testimony before, during and after Balibó. Pier 9.
Stahl, M. & Gordon, P. (1992). In cold blood: the massacre of East Timor. [Documentary]. CAMSTL-Centro Audiovisual Max Stahl Timor-Leste. https://www.facebook.com/watch/?v=833523750151100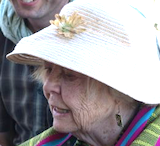 How to Cite
Cronau, P. (2023). OBITUARY: Shirley Shackleton: A Timor-Leste hero's quest for truth: 26 December 1931 – 15 January 2023. Pacific Journalism Review : Te Koakoa, 29(1 & 2), 251-258. https://doi.org/10.24135/pjr.v29i1and2.1299
Copyright (c) 2023 Peter Cronau
This work is licensed under a Creative Commons Attribution-NonCommercial 4.0 International License.