Investigative journalism in the academy—possibilities for storytelling across time and space
Abstract
More than thirty universities within the Pacific region are now teaching journalism. Across the sector, there are now hundreds of journalism academics and thousands of students. While students are undergraduates, others are postgraduates who may already have practised as journalists. Considered collectively, this is a large editorial resource which can be partly be deployed in producing journalism in the public interest, including investigative journalism. But while students can play a part, academic journalist involvement is crucial. This article discusses the role that universities can play in building and maintaining investigative journalism in our region. It suggests that global approaches can provide part of the intellectual underpinnings of investigative journalism in universities and explores possibilities for collaborative investigation across time and space and how these might connect to broader innovations in the field of journalism.
Downloads
Download data is not yet available.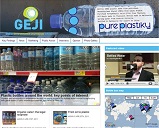 How to Cite
Bacon, W. (2011). Investigative journalism in the academy—possibilities for storytelling across time and space. Pacific Journalism Review : Te Koakoa, 17(1), 45-66. https://doi.org/10.24135/pjr.v17i1.371
Section
Articles (Themed)
Copyright (c) 2011 Wendy Bacon
This work is licensed under a Creative Commons Attribution-NonCommercial 4.0 International License.