Reporting sustainability in the English-language press of Southeast Asia
Keywords:
environmental journalism, sustainable development, language, southeast Asia, journalism practice
Abstract
This article reports on a preliminary scan of six English-language newspapers in Southeast Asia, with a side comparison to a leading Australian newspaper, regarding their coverage of environmental sustainability issues over a two month period in 2005.  It identifies the ownership and key politico-economic issues for each masthead, and does a detailed quantitative analysis of their subject matter and use of sources, followed by two case studies of complex, multisourced stories critical of corporate or government activities. The analysis draws on field theory, and canvasses debates about the power relations among journalists and sources. It concludes that there is a common set of journalistic practices across the sample regardless of national and political differences, but considerable diversity of approaches within that commonality. Patterns of ownership, particularly state vs non-state offer little general explanatory power for this diversity.  Protection of the environment had 'motherhood status' in the reporting, but precisely because of this status no assumptions can be made about the quality of the coverage.
Downloads
Download data is not yet available.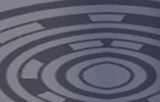 How to Cite
Nash, C., & Bacon, W. (2006). Reporting sustainability in the English-language press of Southeast Asia. Pacific Journalism Review : Te Koakoa, 12(2), 106-135. https://doi.org/10.24135/pjr.v12i2.865
Copyright (c) 2006 Pacific Journalism Review
This work is licensed under a Creative Commons Attribution-NonCommercial 4.0 International License.