Vol. 6 No. 1 (1999): Blood on the Cross: East Timor and West Papua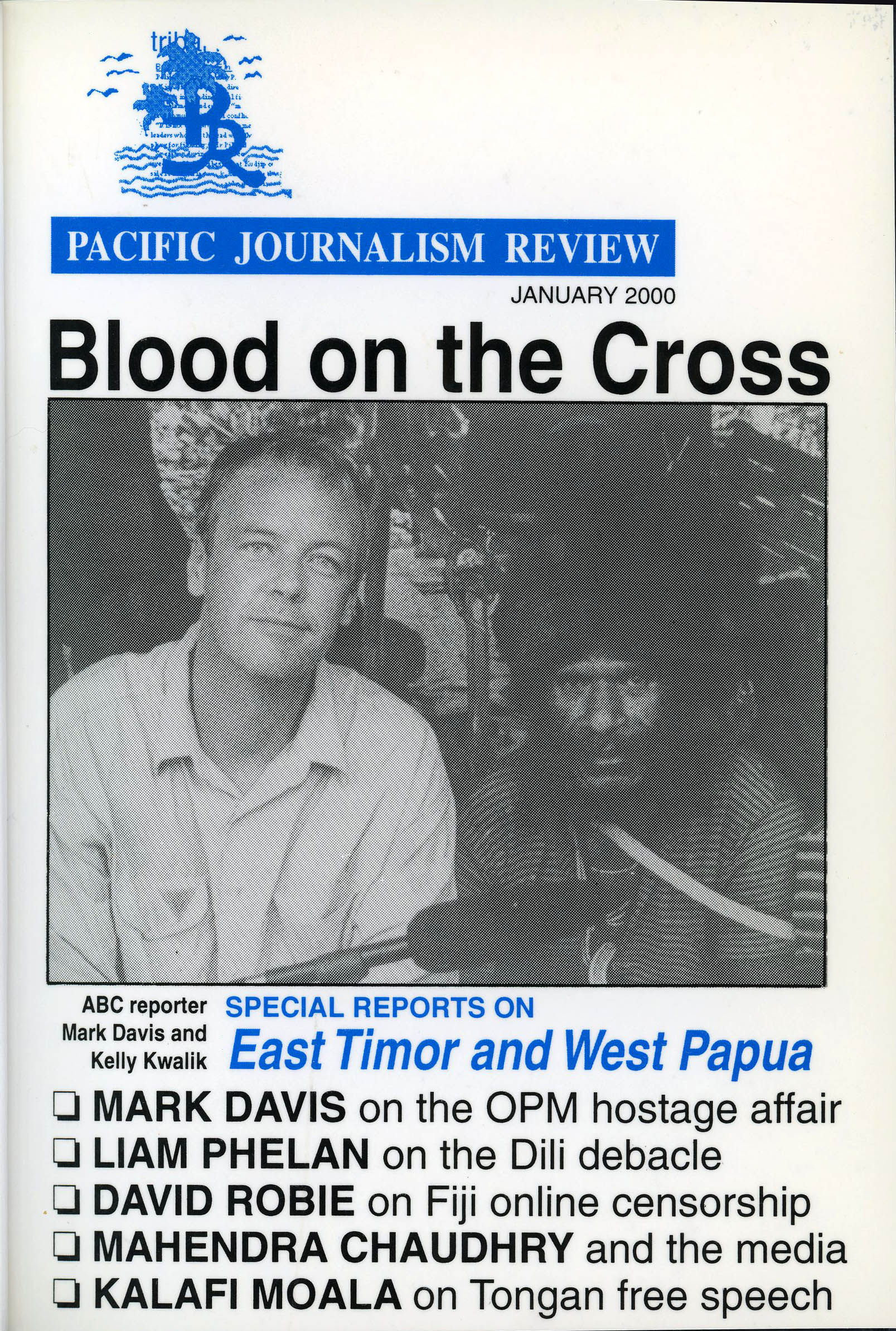 Editor: David Robie
Cover: BLOOD ON THE CROSS  By Mark Davis.
An ABC Four Corners team investigates allegations about the role of the International Red Cross and the British military in a massacre in the Southern Highlands of Irian Jaya during May 1996. The text of the controversial programme which won Davis a 1999 Walkley Award.  
This edition is the second published at the University of the South Pacific.