Fiji Times hits back at PM's allegations
Chaudhry and the Fiji Media 2
Keywords:
Fiji media council, media code of ethics, Fiji, news media
Abstract
'Most of the Prime Minister's statements consisted of sweeping generalisations or statements of opinion dressed up as fact—ironically, the very sin of which he accused the media.'
Downloads
Download data is not yet available.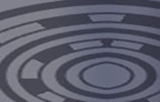 How to Cite
The Fiji Times. (2000). Fiji Times hits back at PM's allegations: Chaudhry and the Fiji Media 2. Pacific Journalism Review : Te Koakoa, 6(1), 147-153. https://doi.org/10.24135/pjr.v6i1.683
Copyright (c) 2000 Pacific Journalism Review
This work is licensed under a Creative Commons Attribution-NonCommercial 4.0 International License.