REVIEW: Unique flavour of Pacific public radio
Review by Patrick Craddock
Keywords:
pacific journalism, Pacific Way, broadcasting, reviews
Abstract
Review of Radio Happy Isles: Media and Politics at Play in the Pacific, by Robert Seward. Honolulu: University of Hawai'i Press.
It was a pleasure to open Robert Seward's Radio Happy Isles to find an excellent summation of some of the intricacies of radio media at work in the small island countries, both below and above the Equator. It also contains references to Australia and New Zealand, as both run a regular short-wave service with programmes aimed at audiences at the Pacific region. 
Downloads
Download data is not yet available.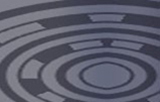 How to Cite
Craddock, P. (2000). REVIEW: Unique flavour of Pacific public radio: Review by Patrick Craddock. Pacific Journalism Review : Te Koakoa, 6(1), 176-179. https://doi.org/10.24135/pjr.v6i1.689
Copyright (c) 2000 Pacific Journalism Review
This work is licensed under a Creative Commons Attribution-NonCommercial 4.0 International License.