Sandline's mercenaries helped Kopassus
East Timor and West Papua 2
Keywords:
armed conflict, conflict reporting, mercenaries, military, Sandline crisis
Abstract
Mercenaries expelled from Papua New Guinea in 1997 had worked a year earlier in West Papua assisting Indonesia's notorious Kopassus special forces troops in an operation that caused many civilian deaths. 
Downloads
Download data is not yet available.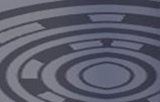 How to Cite
Cronau, P. (2000). Sandline's mercenaries helped Kopassus: East Timor and West Papua 2. Pacific Journalism Review : Te Koakoa, 6(1), 33-35. https://doi.org/10.24135/pjr.v6i1.667
Copyright (c) 2000 Pacific Journalism Review
This work is licensed under a Creative Commons Attribution-NonCommercial 4.0 International License.