PNG's rocky route to self-regulation
Oceania Press Councils 3
Keywords:
press freedom, foreign journalists, PNG media council, government intervention, PNG Post-Courier
Abstract
'Although we are not properly constituted, the Government does listen to us. We have actually issued our first edict— telling the advertising agencies what to do and when to say it. It is rather an interesting concept.' 
Downloads
Download data is not yet available.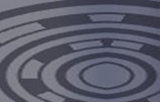 How to Cite
Sela, L. (2000). PNG's rocky route to self-regulation: Oceania Press Councils 3. Pacific Journalism Review : Te Koakoa, 6(1), 55-58. https://doi.org/10.24135/pjr.v6i1.672
Copyright (c) 2000 Pacific Journalism Review
This work is licensed under a Creative Commons Attribution-NonCommercial 4.0 International License.