REVIEW: Sandline crisis thriller that fails to deliver
Review by Murray Horton
Keywords:
Sandline crisis, PNG, Bougainville, military history, reviews
Abstract
Review of Enemies Within: Papua New Guinea, Australia, and the Sandline crisis: The Inside Story, by Mary-Louise O'Callaghan. Sydney: Doubleday.
This book gives an extremly detailed account of those unprecented events. Accroding to this book, the worst things about the dentention of Sandline commander, Lieutenant Colonel Tim Spicer, by the PNG military, was that he missed the Hong Kong Rugby Sevens. Bad Show! This book reads like a thriller.
Downloads
Download data is not yet available.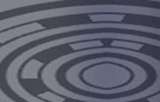 How to Cite
Horton, M. (2000). REVIEW: Sandline crisis thriller that fails to deliver: Review by Murray Horton. Pacific Journalism Review : Te Koakoa, 6(1), 185-188. https://doi.org/10.24135/pjr.v6i1.693
Copyright (c) 2000 Pacific Journalism Review
This work is licensed under a Creative Commons Attribution-NonCommercial 4.0 International License.