Transparency and the Fiji news media
Chaudhry and the Fiji Media 4
Keywords:
Fiji media, transparency, corruption, media freedom
Abstract
'Why was there no full text of the Prime Minister's speech published prior to the media starting to defend itself, in the name of media freedom? Why was the public left in the dark, with only snippets to guide it?'
Downloads
Download data is not yet available.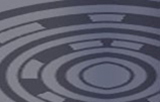 How to Cite
Jannif, I. (2000). Transparency and the Fiji news media: Chaudhry and the Fiji Media 4. Pacific Journalism Review : Te Koakoa, 6(1), 158-164. https://doi.org/10.24135/pjr.v6i1.685
Copyright (c) 2000 Pacific Journalism Review
This work is licensed under a Creative Commons Attribution-NonCommercial 4.0 International License.