Why the media must remain free
Chaudhry and the Fiji Media 3
Keywords:
Fiji media council, media code of ethics, press freedom, government intervention
Abstract
'There is absolutely no need for laws to restrict media freedoms. We live in a democratic state and provided the media conforms with its Code of Ethics, it must remain free.'
Downloads
Download data is not yet available.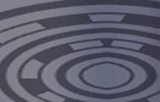 How to Cite
Tarte, D. (2000). Why the media must remain free: Chaudhry and the Fiji Media 3. Pacific Journalism Review : Te Koakoa, 6(1), 154-157. https://doi.org/10.24135/pjr.v6i1.684
Copyright (c) 2000 Pacific Journalism Review
This work is licensed under a Creative Commons Attribution-NonCommercial 4.0 International License.