Reporting controversy in health policy: A content and field analysis
Keywords:
content analysis, field analysis, editorial policy, health reporting, journalist sources
Abstract
This article reports on the research and analysis of editorial attitudes and news reporting in two prominent Sydney newspapers—The Daily Telegraph (DT) and The Sydney Morning Herald (SMH)—about the establishment and operation of the Medically Supervised Injecting Room (MSIC) in Kings Cross from January 1999 to December 2006. The establishment of the MSIC was highly controversial and generated strongly partisan attitudes among politicians, experts, local businesses and the general community. The research compares the editorial stance of these newspapers towards the injecting room and the reporting practices of the newspapers, in particular the range of sources used by the journalists; it deploys a content analysis to identify positive and negative attitudes in the preferred readings of the texts, the usage of sources within the reports and the partisan affiliations of those sources. It reveals stark differences in the reporting of the controversy by the two newspapers, and that the reporting differences were aligned with the respective editorial policies of the mastheads. The interpretation of these empirical findings using field theory is located within the debates in the journalism studies literature about the power relationship of journalistic practices to the interests of sources.
Downloads
Download data is not yet available.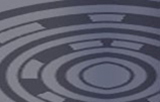 How to Cite
Nash, C. (2009). Reporting controversy in health policy: A content and field analysis. Pacific Journalism Review : Te Koakoa, 15(2), 35-53. https://doi.org/10.24135/pjr.v15i2.983
Copyright (c) 2009 Pacific Journalism Review
This work is licensed under a Creative Commons Attribution-NonCommercial 4.0 International License.