FORUM: Prize-winning student paper still hangs on
Jean Nuia

Robert Foster

John Henningham

Lawrie Breen

Roger M. Patching

Wendy Bacon

Murray Burt

Robert Hooper

Max Tomlinson

Joe Chika Anyanwu
Keywords:
Papua New Guinea, University of Papua New Guinea, Uni Tavur, online journalism, journalism education, journalism training, forum, UPNG, PNG
Abstract
Uncertainty still clouds the future of the University of Papua New Guinea's award-winning journalism training newspaper Uni Tavur, suspended in the second semester 1997 due to lack of staff and funding. - Letters by Jean Nuia (PNG); Robert Foster (USA); John Henningham (Australia); Laurie Breen (UK); Rogert Patching (Australia); Wendy, Bacon, Chris Nash, David McKnight, Penny O'Donnell and Brenda Mattick (Australia); Murray Burt (UK); Robert Hooper (USA); and Joe Chika Anyanwu (Australia).
Downloads
Download data is not yet available.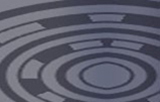 How to Cite
Nuia, J., Foster, R., Henningham, J., Breen, L., Patching, R. M., Bacon, W., Burt, M., Hooper, R., Tomlinson, M., & Chika Anyanwu, J. (1997). FORUM: Prize-winning student paper still hangs on. Pacific Journalism Review : Te Koakoa, 4(1), 154-162. https://doi.org/10.24135/pjr.v4i1.632
Copyright (c) 1997 Jean Nui, Robert Foster, John Henningham, Lawrie Breen, Roger M. Patching, Wendy Bacon, Murray Burt, Robert Hooper, Max Tomlinson, Joe Chika Anyanwu
This work is licensed under a Creative Commons Attribution-NonCommercial 4.0 International License.