When the deadline becomes death
Keywords:
censorship, Cook Islands, Fiji, independent media, Papua New Guinea, press freedom, press history, self-censorship
Abstract
The only crime committed by these journalists - 71 had been in prison for more than two years - was to have written something that their governments disliked.
Downloads
Download data is not yet available.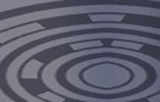 How to Cite
Robie, D. (1994). When the deadline becomes death. Pacific Journalism Review : Te Koakoa, 1(1), 11-15. https://doi.org/10.24135/pjr.v1i1.513
This work is licensed under a Creative Commons Attribution-NonCommercial 4.0 International License.