Globalisation ghosts and the gatekeepers
Abstract
Reviewed book by Kunda Dixit Publication date: May, 2011
When Kunda Dixit's inaugural edition of Dateline Earth: Journalism as if the Planet Mattered was published in the Phillippines 14 years ago, it was an inspiring, if also daunting and prophetic, insight into global journalism. It still is, and in fact is even more of a wake-up call in this long-awaited second edition. Much of the message is as persuasive now as it was then. 
Downloads
Download data is not yet available.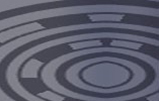 How to Cite
Robie, D. (2011). Globalisation ghosts and the gatekeepers. Pacific Journalism Review : Te Koakoa, 17(1), 245-248. https://doi.org/10.24135/pjr.v17i1.386
Copyright (c) 2011 David Robie
This work is licensed under a Creative Commons Attribution-NonCommercial 4.0 International License.