Vol. 16 No. 1 (2010): Reporting wars: The ongoing challenges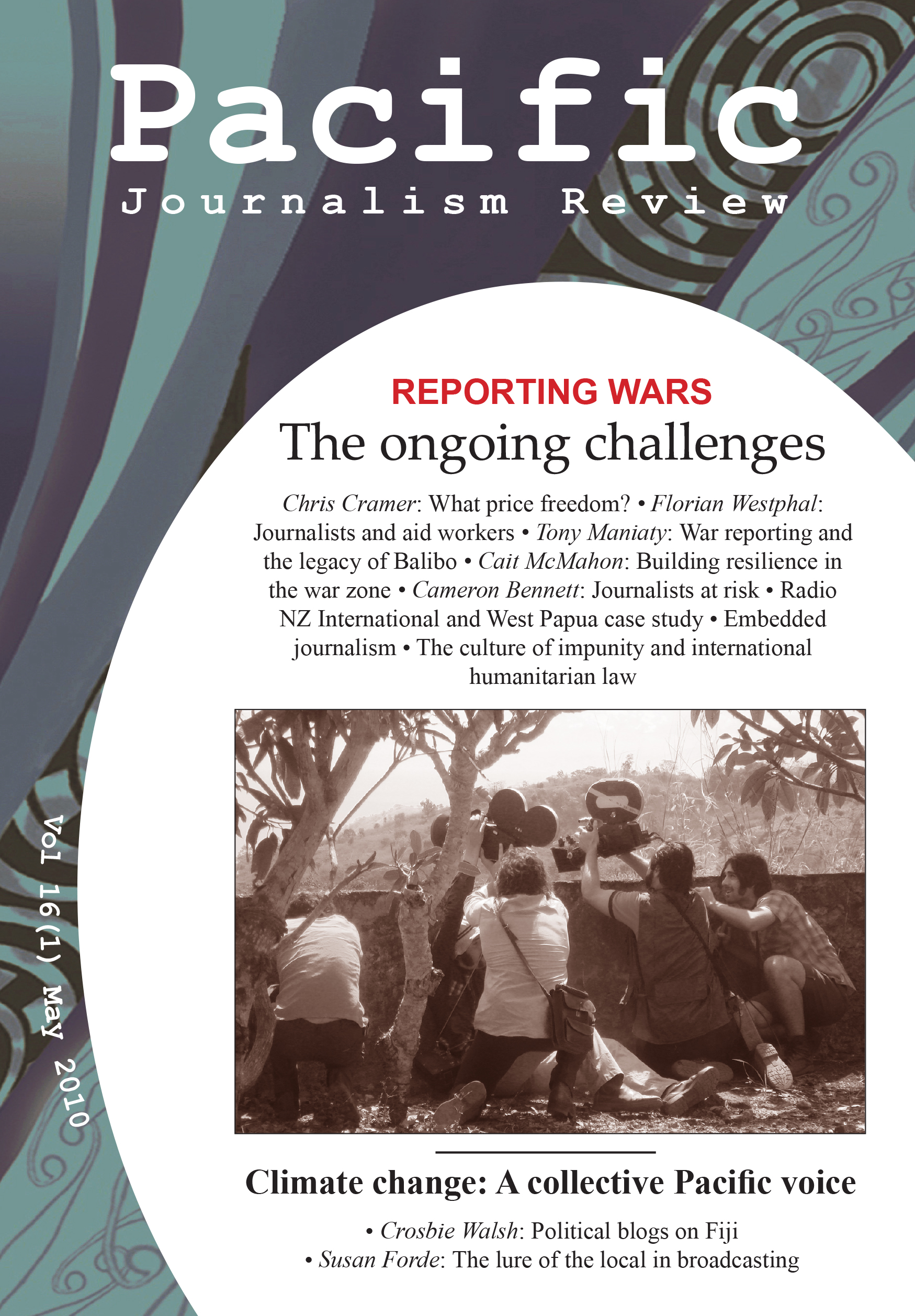 Cover photo: ©Tony Maniaty: Pacific Journalism Review: Scene from the film Balibo ... the Balibo Five journalists shortly before they were killed in East Timor in 1975.
Editors: Alan Samson, David Robie and Wendy Bacon
Editors, journalists and media researchers face the challenge of the "price of freedom" and the cost of reporting global conflict in the May 2011 edition of Pacific Journalism Review. Writing in the edition, Shooting Balibo author Tony Maniaty, who was a consultant for a recent film on the killing of six Australian-based journalists – including a New Zealander – in East Timor, makes a strong plea for wider acceptance of international humanitarian laws. "As a first move … we need to stop viewing and presenting war as an heroic enterprise, and see it for what it fundamentally is – an inhuman, horrific and desperate act by people devoid of imagination, for whom brute force is not the last resort, but usually the first," he says.  AUT University's Pacific Media Centre in association with the International Committee of the Red Cross held a conference on May 24 entitled Reporting Wars: The Ongoing Challenges.
The special edition of the journal, published by the PMC, highlights the new Australian code to protect the safety of journalists and notes the lack of an equivalent for New Zealand media.