Telling stories that nobody wants to hear
Review of Balibo, directed by Robert Connolly
Keywords:
armed conflict, conflict reporting, documentaries, freedom of expression, freedom of information, media freedom, war correspondence, war correspondents
Abstract
Australian director Robert Connolly's aspiration for his film Balibo—and the challenge of bringing it to a wider audience—was similar. As was his take on our propensity for not wanting to know. Certainly the death of the six Australian-based journalists—including New Zealander Gary Cunningham—seeking to tell the truth about Indonesia's invasion of East Timor in 1975 was an episode that Australians, or more particularly their politicians, didn't want to know about. Not then, not now, and not over the intervening period, when dreadful crimes were being perpetrated in Timor and Australian governments were averting their eyes, shamefully, in our name.
Downloads
Download data is not yet available.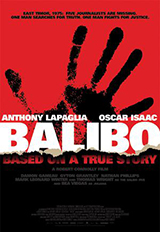 How to Cite
Eisenhuth, S. (2010). Telling stories that nobody wants to hear: Review of Balibo, directed by Robert Connolly. Pacific Journalism Review : Te Koakoa, 16(1), 205-208. https://doi.org/10.24135/pjr.v16i1.1018
Copyright (c) 2010 Pacific Journalism Review
This work is licensed under a Creative Commons Attribution-NonCommercial 4.0 International License.