'Impartial'? No, this is a tribute to a people's suffering
Review of A People War: Images of the Nepal conflict 1996-2006, edited by Kunda Dixit
Keywords:
Nepal, conflict, mass media, mass ignorance, journalists without borders
Abstract
Kunda Dixit is a remarkable journalist innovator. He has been one of the visionary writers who have beeen able to make sense of development journalism and development communication theory and translate this into practice. A decade before this book, his Dateline.Earth: Journalism.as.if.the.planet.mattered (1996) became a sought after classic and should be in every South Pacific newsroom (but is actually in very few). 
Downloads
Download data is not yet available.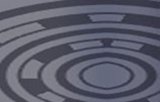 How to Cite
Robie, D. (2019). 'Impartial'? No, this is a tribute to a people's suffering: Review of A People War: Images of the Nepal conflict 1996-2006, edited by Kunda Dixit. Pacific Journalism Review : Te Koakoa, 15(2), 230-234. https://doi.org/10.24135/pjr.v15i2.998
Copyright (c) 2009 Pacific Journalism Review
This work is licensed under a Creative Commons Attribution-NonCommercial 4.0 International License.