Conflicts challenge the Asian news media
Review of Media and Conflict Reporting in Asia, edited by Shyam Tekwani and Blood on their Hands: Infacticide in India and other stories, edited by Violet Valdez and others
Keywords:
conflict reporting, corruption, foreign correspondents, Asia-Pacific journalism, Asia-Pacific studies
Abstract
During the 1980s, I reported extensively on the indigenous Kanak struggle for political and social justice and independence in New Caledonia. Twice I was arrested by French troops in the course of my conflict reporting—once at gunpoint. (This saga was covered at length in my 1989 book Blood on their Banner.) Also, over this period I reported on social justice, human rights and conflicts in the Philippines, coediting a special edition of the journalists' union magazine Diarista. It is agaisnt this background- and also running a postgraduate course in Asia-Pacific Journalism- that i am reviewing these two books. Both are results of special projects in Asian journalism. Both are packed with case studies (13 in Media and Conflict and eight in Blood in thier Hands). 
Downloads
Download data is not yet available.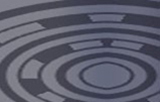 How to Cite
Robie, D. (2009). Conflicts challenge the Asian news media: Review of Media and Conflict Reporting in Asia, edited by Shyam Tekwani and Blood on their Hands: Infacticide in India and other stories, edited by Violet Valdez and others. Pacific Journalism Review : Te Koakoa, 15(1), 230-233. https://doi.org/10.24135/pjr.v15i1.975
Copyright (c) 2009 Pacific Journalism Review
This work is licensed under a Creative Commons Attribution-NonCommercial 4.0 International License.