Noted: Horror stories confront journalists
Review of Restless Souls: Rebels refugees, medics and misfits on the Thai-Burma border, by Phil Thornton
Keywords:
documentary, Karen, corruption, human rights, freedom, grassroots
Abstract
Phil Thornton specialises in documenting the lives of opressed ordinary people. Eight years ago he was attached to the University of the South Pacific programme during the George Speight 'coup' doing human rights stories that few other journalists were touching. 
In Restless Souls, Thornton provides colourful, evocative and tragic insights into the Karen people's struggle for freedom and the right to exist. He is based in part in the border town of Mae Sot—a bizarre community featuring aid peddlers, drug dealers, mercenaries, prostitutes, gem smugglers and freelance journalists. 
Downloads
Download data is not yet available.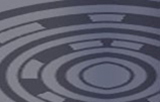 How to Cite
Robie, D. (2008). Noted: Horror stories confront journalists: Review of Restless Souls: Rebels refugees, medics and misfits on the Thai-Burma border, by Phil Thornton. Pacific Journalism Review : Te Koakoa, 14(2), 233-234. https://doi.org/10.24135/pjr.v14i2.957
Copyright (c) 2008 Pacific Journalism Review
This work is licensed under a Creative Commons Attribution-NonCommercial 4.0 International License.