Vol. 14 No. 2 (2008): The public right to know: Reporting futures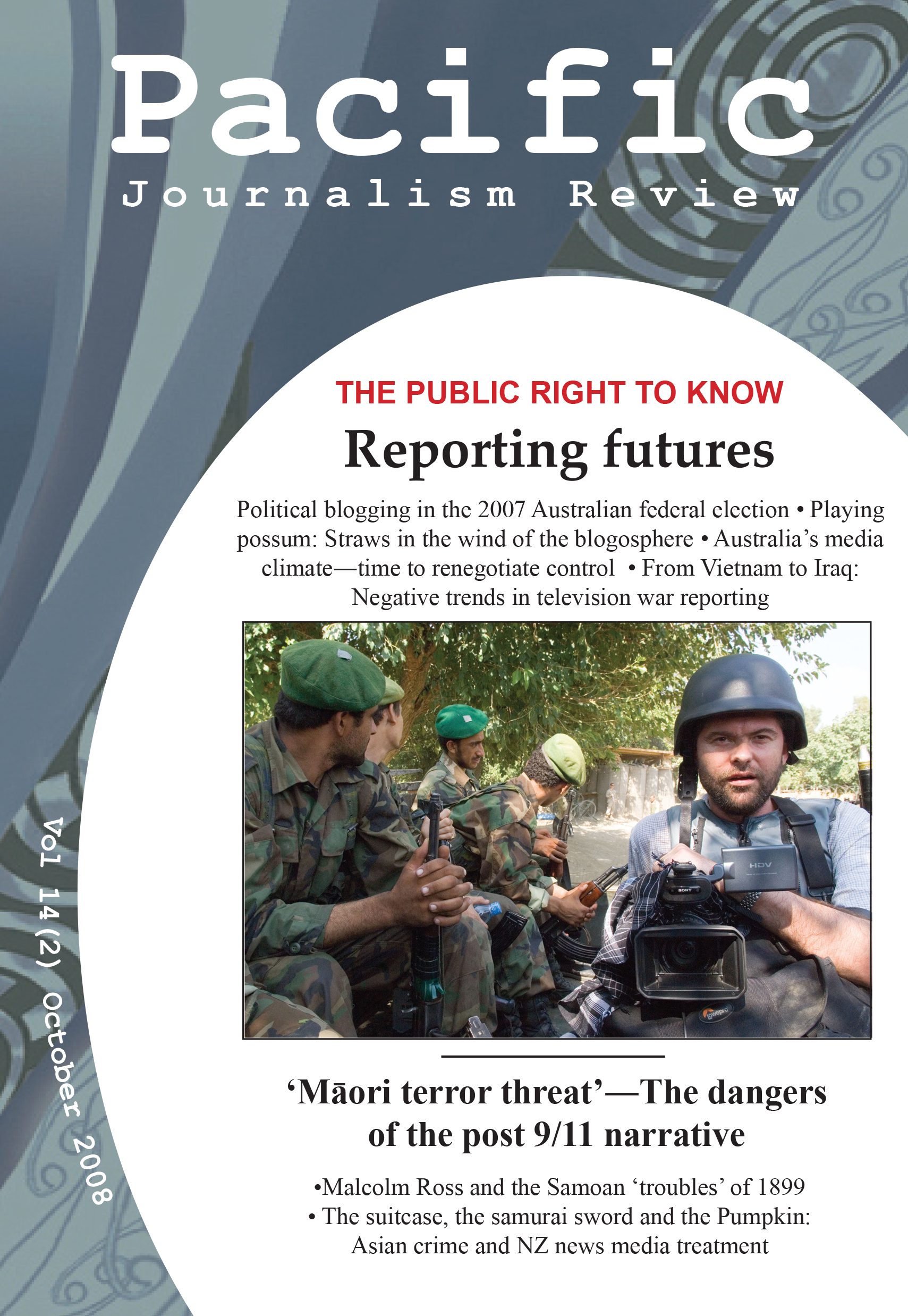 Photo: © Sean Hobbs: Freelancer John Martinkus on assignment for SBS Dateline in Kunar province, Afghanistan, in 2005.
Editors: Chris Nash, Tony Maniaty, Jan McClelland and David Robie

PJR features political blogging, TV war reporting
Political blogging and digital technology's impact on television war reporting are featured in the latest edition of Pacific Journalism Review launched in Sydney at the weekend with a collection of Public Right to Know media research papers. Launched by former Australian Centre for Independent Journalism director Chris Nash at the PR2K conference, the edition features several articles analysing the run-up to last year's Australian federal election that swept Kevin Rudd's Labor Party into power in Canberra while Helen Clark's Labour-led government in New Zealand is struggling for survival with an election due on November 8.
A joint edition produced by the Australian Centre for Independent Journalism (UTS) and AUT University's Pacific Media Centre.