Noted: Words that move public opinion
Review of Words That Work: It's Not What You Say, It's What People Hear, by Frank Luntz
Keywords:
language, media effects, effective communication
Abstract
In Words That Work he (Luntz) tells us how he used words to move public opinion. Not suprisingly though, Words That Work has ignited controversy. Even people that haven't read the book are writing reviews of it, and the 'Luntz-speak' has become synoymous with lying.
Downloads
Download data is not yet available.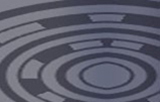 How to Cite
Robie, D. (2008). Noted: Words that move public opinion: Review of Words That Work: It's Not What You Say, It's What People Hear, by Frank Luntz. Pacific Journalism Review : Te Koakoa, 14(1), 235-237. https://doi.org/10.24135/pjr.v14i1.939
Copyright (c) 2008 Pacific Journalism Review
This work is licensed under a Creative Commons Attribution-NonCommercial 4.0 International License.