The Rali affair: A case study for a free press
INVESTIGATIVE JOURNALISM 2
Keywords:
free press, UPNG, university media, Uni Tavur, investigative journalism, student journalism, student press
Abstract
In early 1996, a PNG news media cover-up was alleged over the so-called Topul Rali affair. An exposé by the student newspaper Uni Tavur led to a clash with the University of PNG administration and the journalism programme was closed down three years later. 
Downloads
Download data is not yet available.
References
DeMaria, William (1995), "Whistleblowers and Secrecy: Ethical emissaries from the public sector," paper presented to the Freedom of the Press Conference, Bond University, November 11.
Martin, Brian (1993), "Stamping out dissent", Newsweek, April 26, pp 49-50.
- (1993), "Whistleblowers and why academic freedom is most threatened from within", Campus Review (Sydney). November 11-17, p 9.
- et al (1986), Intellectual Suppression: Australian Case Histories, Analysis and Response , Sydney: Angus and Robertson.
Messina, Alex (1996), education reporter, The Age, October 1, p 1.
Pullan, Robert (1994 ), Guilty Secrets: Free Speech and Defamation in Australia, Sydney: Pascal Press.
Rali, Dr Topul (1996), "Sacked PNG academic speaks", Campus Review (Sydney), 5 June 1996, pp7-8 (this article includes Rali's analysis of the state of UPNG education and national PNG education policy); republished as "Ousted academic speaks" in Uni Tavur Toktok, July 19, pp 5-6.
The National (1996), "News media cover-up alleged", republished in Uni Tavur, February 23.
Uni Tavur (1996a), Miise, Michael, "Academic suspended over office raid", February 23, p 1.
- (1996b), Miise, Michael, "The tragedy of Janet Kisau", February 23.
- (1996c), "Council votes to sack Rali", March 22, p 1.
- (1996d), editorial, "A free student press and its responsibity", April 26, p 4.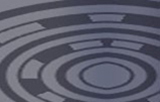 How to Cite
Robie, D. (1999). The Rali affair: A case study for a free press: INVESTIGATIVE JOURNALISM 2. Pacific Journalism Review : Te Koakoa, 5(1), 114-124. https://doi.org/10.24135/pjr.v5i1.639
Copyright (c) 1999 Pacific Journalism Review
This work is licensed under a Creative Commons Attribution-NonCommercial 4.0 International License.