Iconic war imagery
Review of Don McCullin supporting the Freedom of the Press: 100 Photographs, edited by Jean-François Julliard
Keywords:
freedom of press, Reporters sans frontières, photojournalism
Abstract
The Paris-based global media freedom group Reporters sans frontières has carved out an innovative niche for its brand of fund-raising books in defence of the endangered journalist species. The latest addition is another fine collector's item— 100 iconic war and social disorder imagery from Britsh photo-journalist Don McCullin. 
Downloads
Download data is not yet available.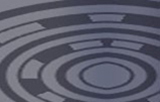 How to Cite
Robie, D. (2009). Iconic war imagery: Review of Don McCullin supporting the Freedom of the Press: 100 Photographs, edited by Jean-François Julliard. Pacific Journalism Review : Te Koakoa, 15(2), 238-239. https://doi.org/10.24135/pjr.v15i2.1000
Copyright (c) 2009 Pacific Journalism Review
This work is licensed under a Creative Commons Attribution-NonCommercial 4.0 International License.