Fragments from a coup diary
Keywords:
Fiji coups, personal accounts, democracy, USP
Abstract
Fiji has endured four coups in the past 22 years. On 10 April 2009, President Ratu Josefa Iloilo suspended the Constitution, sacked the judiciary, postponed any general election until 2014 and appointed himself as head of state. He reinstated 2006 coup leader Commodore Voreqe Bainimarama as interim Prime Minister, who in turn reappointed his cabinet in defiance of international condemnation. A censorship crackdown on the media and civil society followed.  The author is a media educator and journalist who worked for a total of 11 years at the University of the South Pacific, including experiencing both the 2000 and the 2006 coups. He later returned to Fiji as social media educator for the National Council for Building a Better Fiji (NCBBF).  The Council was critical of the media during the period it developed a draft of the People's Charter. It recommended changes to the law to establish a Media Tribunal, which was also planned to encourage qualified local personnel for editorial, subeditorial and publisher positions; provide a wide diversity of local programmes for television media and develop community radio and community television through a media tax. While the People's Charter was seen as a necessary and constructive contribution to the future of Fiji, the leadership of Bainimarama was questioned after the repeal of the constitution. This article, opening with the author's open letter to Bainimarama after the Easter putsch, offers reflections from a coup diary.
Downloads
Download data is not yet available.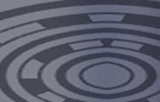 How to Cite
Craddock, P. (2009). Fragments from a coup diary. Pacific Journalism Review : Te Koakoa, 15(1), 45-66. https://doi.org/10.24135/pjr.v15i1.964
Copyright (c) 2009 Pacific Journalism Review
This work is licensed under a Creative Commons Attribution-NonCommercial 4.0 International License.