Vol. 13 No. 2 (2007): Media and digital democracy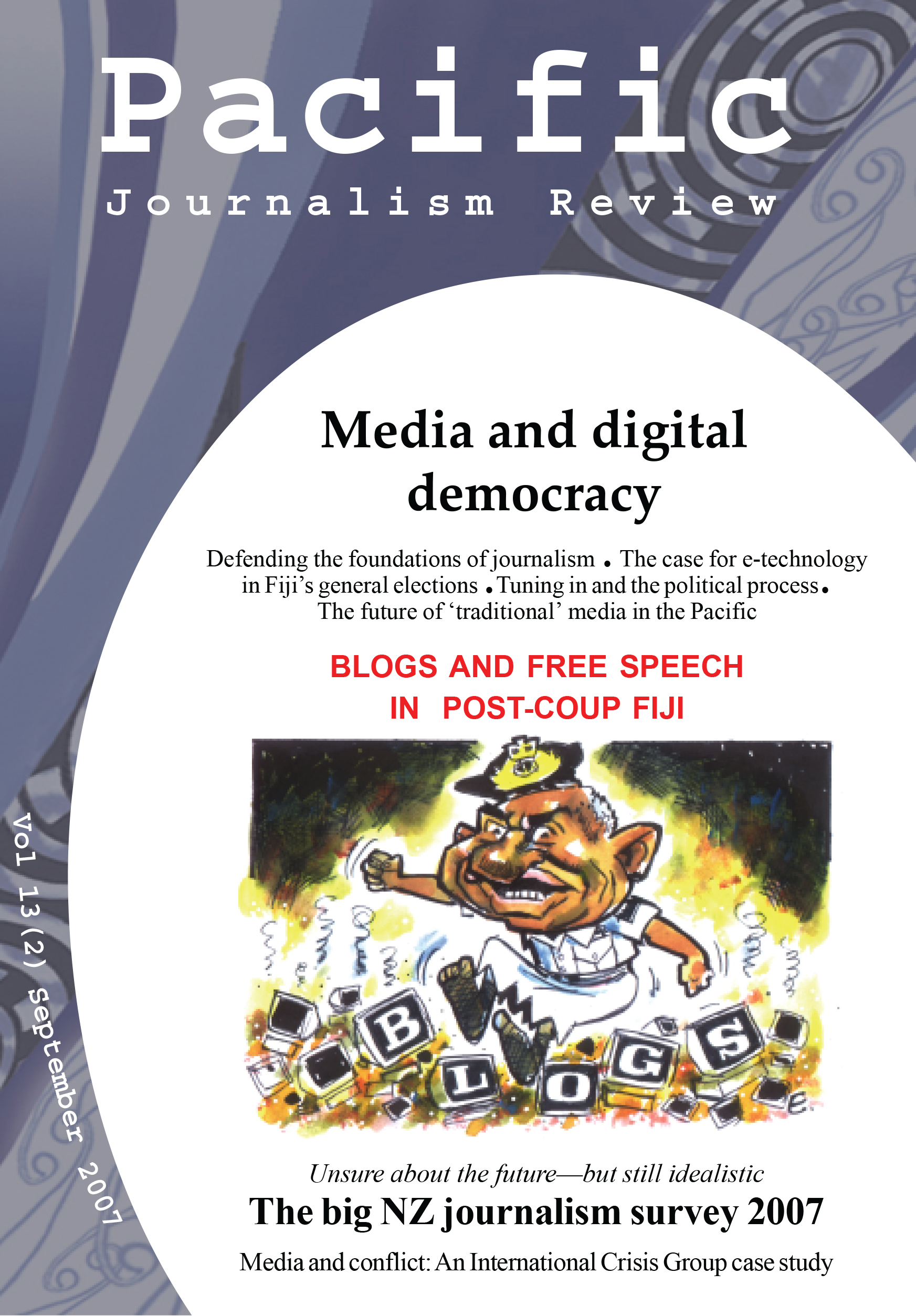 Cartoon: © Malcolm Evans
Editors: Charu Uppal, Shailendra Singh, Patrick Craddock and David Robie
Military blamed over rash of post-coup political blogs
A senior Fiji journalist believes the military is partly responsible for the number of political blogs that have expanded the media landscape in Fiji since the fourth coup in December last year. Sophie Foster, a former deputy editor of The Fiji Times, says blogs flourished because of the restrictions the military had placed on dissenting opinion in the mainstream media and across the nation in general. A postgraduate student in Pacific media studies at the University of the South Pacific in Suva, Foster said that while some blog content was racist, defamatory, provocative and irresponsible, the argument for a free, responsible press was also strengthened as an option worth maintaining in any society. Her article, entitled, "Who let the blogs out? Media and free speech in post-coup Fiji", is published in the latest Pacific Journalism Review. 

The edition has been jointly produced by the University of the South Pacific journalism programme and AUT University's Pacific Media Centre.