The McSpeight file
Satire on the Speight Crisis 2
Keywords:
democracy, dictatorship, George Speight
Abstract
There will be enough burgers for all of the poor Tailevu and surrounding districts. All customers are required to pay cash for in advance for their burgers. No cheques or credit cards please. 
Downloads
Download data is not yet available.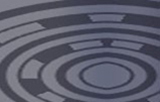 How to Cite
Craddock, P. (2002). The McSpeight file: Satire on the Speight Crisis 2. Pacific Journalism Review : Te Koakoa, 8(1), 33-34. https://doi.org/10.24135/pjr.v8i1.729
Copyright (c) 2002 Pacific Journalism Review
This work is licensed under a Creative Commons Attribution-NonCommercial 4.0 International License.