Truth and the SS
Satire on the Speight Crisis 1
Keywords:
George Speight, Fiji coups, truth, propaganda
Abstract
Truth is always the first casualty in conflict, aided and abetted by half or part truth plus the blundering hands, heads, and pens of the less intellectual revolutionaries. ...The hostage government is paying for poorly written propaganda. 
Downloads
Download data is not yet available.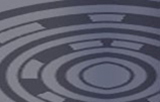 How to Cite
Craddock, P. (2002). Truth and the SS: Satire on the Speight Crisis 1. Pacific Journalism Review : Te Koakoa, 8(1), 31-32. https://doi.org/10.24135/pjr.v8i1.728
Copyright (c) 2002 Pacific Journalism Review
This work is licensed under a Creative Commons Attribution-NonCommercial 4.0 International License.