REVIEW: 'Embedded' with the invaded Iraqi people
Review of Long Drive Through A Short War: Reporting on the Iraq War, by Peter Wilson. Review of Chain of Command: The road from 9/11 to Abu Ghraib, by Seymour M. Hersh
Keywords:
war reporting, investigative journalism, personal accounts, tragedy, Coalition forces, Frontline, reviews
Abstract
Wilson's Long drive Through A Short War is a personal account of their time in Iraq during the invasion and a subsequent post-war visit to the country to see the fate of the people he had met. 
Hersh's Chain of Command provides many of the missing links to those seeking greater insight into the wider struggle of Iraq's civil war unleashed by the failure of US post-invasion policy, even if this is not officially admitted. His 'muckracking' investigations concentrate on the policy failures, corruptions and abuses of power. 
Downloads
Download data is not yet available.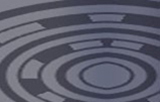 How to Cite
Robie, D. (2005). REVIEW: 'Embedded' with the invaded Iraqi people: Review of Long Drive Through A Short War: Reporting on the Iraq War, by Peter Wilson. Review of Chain of Command: The road from 9/11 to Abu Ghraib, by Seymour M. Hersh. Pacific Journalism Review : Te Koakoa, 11(1), 220-224. https://doi.org/10.24135/pjr.v11i1.836
Copyright (c) 2005 Pacific Journalism Review
This work is licensed under a Creative Commons Attribution-NonCommercial 4.0 International License.