REVIEW: Bougainville's inspiring tribute to survival by women of peace
Review of ...as Mothers of the Land: The birth of the Bougainville Women for Peace and Freedom, edited by Josephine Tankunani Sirivi and Marilyn Taleo Havini
Keywords:
Bougainville, Bougainville conflict, Bougainville Freedom Movement, women, storytelling, UPNG, reviews
Abstract
Bougainville has always had brave, dedicated and committed women, struggling for independence and a better life. And now... As Mothers of the Land— written by 11 of the women who have survived and led by their courage and example— has become a testament to the struggle and suffering of all Bougainville people. It is a tribute to thier survival, their search for peace and their efforts to rebuild a shattered society. 
Downloads
Download data is not yet available.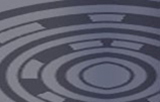 How to Cite
Robie, D. (2004). REVIEW: Bougainville's inspiring tribute to survival by women of peace: Review of .as Mothers of the Land: The birth of the Bougainville Women for Peace and Freedom, edited by Josephine Tankunani Sirivi and Marilyn Taleo Havini. Pacific Journalism Review : Te Koakoa, 10(1), 224-228. https://doi.org/10.24135/pjr.v10i1.798
Copyright (c) 2004 Pacific Journalism Review
This work is licensed under a Creative Commons Attribution-NonCommercial 4.0 International License.