REVIEW: An emotional, eternal life struggle for peace, justice
Review of: West Papua: Follow the Morning Star, by Ben Bohane, Liz Thompson and Jim Elmslie
Keywords:
conflict reporting, human rights, photojournalism, social change communication, social justice, reviews
Abstract
Few books have been published in Oceania offering the political and social resonance achieved by some photojournalists in the Asia-Pacific region and further afield internationally. Books come to mind such as Depth of Field, a powerful collection of photographs of poverty and repression in the Philippines; The Brotherhood, a revealing portrayal of a corrupt police precinct in Manila by Alex Baluyut for the Philippines Centre for Investigative Journalism.
Downloads
Download data is not yet available.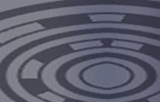 How to Cite
Robie, D. (2004). REVIEW: An emotional, eternal life struggle for peace, justice: Review of: West Papua: Follow the Morning Star, by Ben Bohane, Liz Thompson and Jim Elmslie. Pacific Journalism Review : Te Koakoa, 10(1), 215-218. https://doi.org/10.24135/pjr.v10i1.795
Copyright (c) 2004 Pacific Journalism Review
This work is licensed under a Creative Commons Attribution-NonCommercial 4.0 International License.