Press freedom, ethics and the Constitution
Keywords:
press freedom, freedom of speech, self-regulation, objectivity, media roles, media freedom
Abstract
Do journalists need to make a stand? As tellers of the truth and watchdogs, do those in the news media need to decide whether they are the agents of power -- or of the people? And how is the journalists' code of ethics upheld? These are crucial questions about freedom of the press. 
Downloads
Download data is not yet available.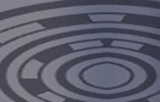 How to Cite
Robie, D. (1996). Press freedom, ethics and the Constitution. Pacific Journalism Review : Te Koakoa, 3(2), 72-83. https://doi.org/10.24135/pjr.v3i2.583
Copyright (c) 1996 Pacific Journalism Review
This work is licensed under a Creative Commons Attribution-NonCommercial 4.0 International License.