Reporting the Asian tsunami: Ethical issues
Keywords:
disaster reporting, ethical codes, ethics, journalism ethics, media ethics, New Zealand, trauma, tsunami
Abstract
This article explores the ethical issues faced by New Zealand journalists reporting a disaster. Journalists who travelled to Asia to report on the 2004 tsunami were asked to complete an online survey containing a mixture of Likert scale and open-ended questions. Of the 20 journalists known to have travelled to Asia to cover the tsunami, 13, or 65 percent, took part in the survey. Many were confronted with ethical dilemmas. These problems were compared to the literature on reporting disasters, and triangulated through a one-on-one interview with a psychologist working with survivors of the tsunami. This comparison raised further issues not mentioned by the respondents. A second survey was sent out to elicit responses to these further issues. Four out of 20 replied, and their responses were compared to the literature and to the relevant codes of ethics. The results suggest New Zealand journalists have a strongly ethical approach but that there is a lack of awareness of some significant ethical issues. This indicates the level of support and training given to those covering such events needs revision. Further research on the issues raised would be fruitful.
Downloads
Download data is not yet available.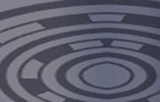 How to Cite
Hollings, J. (2005). Reporting the Asian tsunami: Ethical issues. Pacific Journalism Review : Te Koakoa, 11(2), 151-167. https://doi.org/10.24135/pjr.v11i2.1057
Copyright (c) 2005 Pacific Journalism Review
This work is licensed under a Creative Commons Attribution-NonCommercial 4.0 International License.