Holding the line? Keeping independent may be a close-run thing for media in PNG
Keywords:
corruption, freedom of expression, freedom of information, freedom of speech, news agenda, Papua New Guinea, public agenda, Rimbunan Hijau
Abstract
This investigation deploys journalistic expertise and method to bring information about media and government relations in Papua New Guinea up to date. The researcher identifies the news agenda by means of a press review over two weeks; discusses the issues raised with informed interviewees from government, media and universities; and checks the information against published research. The report traces a tense media-government relationship, marked by mutual recrimination over access to information. While government observes principles of free speech, and day-by-day relations are cordial, there have been recurrent moves towards regulation of news media, and many instances of intimidation of journalists. A general context of economic stress, official corruption, and violence exacerbates negative feelings, despite efforts on both sides to maintain détente. The relationship is seen heading towards a possible show-down over Rimbunan Hijau, the timber company widely accused of environmental crimes, abuse of citizens and corruption of high officials.
Downloads
Download data is not yet available.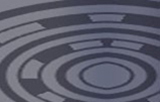 How to Cite
Duffield, L. (2005). Holding the line? Keeping independent may be a close-run thing for media in PNG. Pacific Journalism Review : Te Koakoa, 11(2), 102-126. https://doi.org/10.24135/pjr.v11i2.1055
Copyright (c) 2005 Pacific Journalism Review
This work is licensed under a Creative Commons Attribution-NonCommercial 4.0 International License.