New edition leaves scope for 'human factor' research
Review of The Media and Communications in Australia, edited by Stuart Cunningham and Graeme Turner (3rd edition)
Keywords:
Australia, mass media, digital convergence, media development, media studies
Abstract
The Cunningham and Turner reader, once again, has a core of 11 informational chapters updating us on developments in and around mass media, set in a jacket of other chapters describing selected theories of media or media research. At the back there are some 'cultural studies' essays about aspects of prominent media fare over recent years: sports, celebrities, media treatments of the 2005 Cronulla 'riot' are brought out once again. 
Downloads
Download data is not yet available.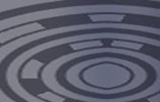 How to Cite
Duffield, L. (2010). New edition leaves scope for 'human factor' research: Review of The Media and Communications in Australia, edited by Stuart Cunningham and Graeme Turner (3rd edition). Pacific Journalism Review : Te Koakoa, 16(2), 202-205. https://doi.org/10.24135/pjr.v16i2.1043
Copyright (c) 2010 Pacific Journalism Review
This work is licensed under a Creative Commons Attribution-NonCommercial 4.0 International License.