Chronology of a protest
Keywords:
student journalism, student press, political activism, protest, Uni Tavur
Abstract
"Afternoon session opens debate on World Bank (WB) and International Monetary Fund (IMF) intiated land mobilisation programme. Students express concern about the Government being used by the two monetary organisations to "sell" Papua New Guinea to foreign developers. By the end of the day, students declared war on the WB and IMF!"
Downloads
Download data is not yet available.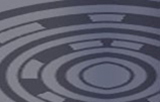 How to Cite
Uni Tavur. (2001). Chronology of a protest. Pacific Journalism Review : Te Koakoa, 7(1), 130-133. https://doi.org/10.24135/pjr.v7i1.718
Copyright (c) 2001 Pacific Journalism Review
This work is licensed under a Creative Commons Attribution-NonCommercial 4.0 International License.