Self-censorship: the most insidious gag
Keywords:
censorship, editorial policy, geopolitics, media self-regulation, politics, self-censorship
Abstract
Journalists feel the pressures to conform to the accepted values of their workplace. But those values come not just from editors and producers above them, but significantly from the journalists' peers—their fellow journalists.
Downloads
Download data is not yet available.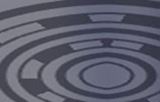 How to Cite
Cronau, P. (1995). Self-censorship: the most insidious gag. Pacific Journalism Review : Te Koakoa, 2(1), 11-15. https://doi.org/10.24135/pjr.v2i1.531
Copyright (c) 1995 Pacific Journalism Review
This work is licensed under a Creative Commons Attribution-NonCommercial 4.0 International License.