Exposing both minefields
Review of Media Minefield: A journalists' guide to media regulation in New Zealand, by Steven Price
Keywords:
media regulation, Broadcasting Standards Authority, press council, ethics codes, defamation, media guidelines
Abstract
"In reading Media Minefield, the first sentence of the book The Journalists and the Murderer kept running through my head: 'Every journalist who is not too stupid or too full of himself to notice what is going on knows that what he does is morally  indefensible' (Malcolm, 1990, p.3). The tense relationship between the media and the public is evidenced not just by complaints and lawsuits, but by the fact that juries are not usually sympathetic to journalists. In Media Minefield, author Steven Price attempts to alleviate this problem."
Downloads
Download data is not yet available.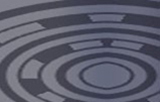 How to Cite
Kavan, H. (2008). Exposing both minefields: Review of Media Minefield: A journalists' guide to media regulation in New Zealand, by Steven Price. Pacific Journalism Review : Te Koakoa, 14(2), 227-229. https://doi.org/10.24135/pjr.v14i2.955
Copyright (c) 2008 Pacific Journalism Review
This work is licensed under a Creative Commons Attribution-NonCommercial 4.0 International License.