Truth: An institution that refused to be institutionalised
Abstract
Reviewed book by: Redmer Yska Publication date: May, 2011
For this research Yska won a National Library Research Fellowship and he spendt 2008 reading microfiches and mouldy old hard copies of weekly in the basement of the library. He must have gnashed his teeth when a year later the library digitised early copies of the paper for PapersPost.
Yska's introduction to his work is a skillfully written and doughty defence of his old paper which acknowledges his personal interest in Truth, but convincingly encourages the reader to accept that the weekly dserves to be recognised for its impact on both journalism and New Zealand society as a whole. 
Downloads
Download data is not yet available.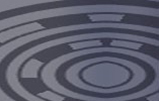 How to Cite
Oosterman, A. (2011). Truth: An institution that refused to be institutionalised. Pacific Journalism Review : Te Koakoa, 17(1), 231-234. https://doi.org/10.24135/pjr.v17i1.382
Copyright (c) 2011 Allison Oosterman
This work is licensed under a Creative Commons Attribution-NonCommercial 4.0 International License.