REVIEW: Gossanna cave siege tragic tale of betrayal
Keywords:
Conflict reporting, Culture, Foreign correspondence, Foreign policy, Filmmaking, Military, New Caledonia, Political activism, Political assassination, Terrorism
Abstract
Review of: Rebellion [l'Ordre at la morale], directed by Mathieu Kassovitz. Nord-Ouest Films, 2012 [English version]. 136min. www. lordreetlamorale-lefilm.com

When the headlines hit France in April 1988 about the critical turning point in 'les évènements' down under in New Caledonia, maverick filmmaker Mathieu Kassovitz was just 18. He remembers the gritty images of the Gossanna cave siege on television. Indigenous Kanaks were reported to have massacred a quartet of gendarmes with machetes and shotguns and taken 27 others hostage (three others were captured later). There were also false reports of alleged decapitations and rape on Ouvéa in the remote Loyalty Islands.
Downloads
Download data is not yet available.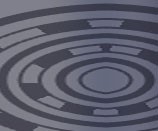 How to Cite
Robie, D. (2012). REVIEW: Gossanna cave siege tragic tale of betrayal. Pacific Journalism Review : Te Koakoa, 18(2), 212-216. https://doi.org/10.24135/pjr.v18i2.281
Copyright (c) 2012 David Robie
This work is licensed under a Creative Commons Attribution-NonCommercial 4.0 International License.