FRONTLINE: An innovative direction in academic journalism
Keywords:
Case studies, Frontline, Investigative journalism, Journalism practice, Journalism theory, Media wars, Research journalism, Research methodologies
Abstract
The Pacific Media Centre—Te Amokura—which publishes Pacific Journalism Review has always been concerned to link 'robust and informed journalism' with media research that contributes to social development both in the broader community, the media industries and inside the academy. The new section Frontline aims to further this by addressing more directly the interface between professional or practice-based journalism and scholarly journalism research practices. This commentary reflects new directions in academic journalism. It is worth charting some of the developments that have brought us to this point.
Downloads
Download data is not yet available.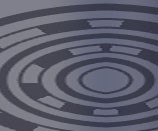 How to Cite
Bacon, W. (2012). FRONTLINE: An innovative direction in academic journalism. Pacific Journalism Review : Te Koakoa, 18(2), 153-165. https://doi.org/10.24135/pjr.v18i2.270
Copyright (c) 2012 Wendy Bacon
This work is licensed under a Creative Commons Attribution-NonCommercial 4.0 International License.