Why the market can't ensure a free press
Keywords:
Accountability, Australia, Censorship, Democracy, Finkelstein Inquiry, Media freedom, Media regulation, Media self-regulation, Public interest, Right of reply
Abstract
When Australia's Independent Media Inquiry headed by ex-judge Ray Finkelstein released its report on the Australian media in February 2012, if you had been following the media discussion since then, one could not be blamed for thinking that Finkelstein wanted to create a state super cop which would seize control of the media, impose new standards on journalists, dragging every blogger and tweeter into its net. Some media have accused the inquiry report of being 'leftist', academic and beyond the comprehension of ordinary people. Part of the media's job is to explain to the public what is in reports they do not have time to read so they can decide what they think. This commentary was an attempt to do that published by the independent New Matilda online magazine.
Downloads
Download data is not yet available.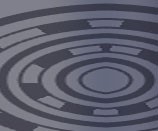 How to Cite
Bacon, W. (2012). Why the market can't ensure a free press. Pacific Journalism Review : Te Koakoa, 18(2), 29-36. https://doi.org/10.24135/pjr.v18i2.260
Copyright (c) 2012 Wendy Bacon
This work is licensed under a Creative Commons Attribution-NonCommercial 4.0 International License.