Terrorism section weakens primer on e-policy
Review of The Internet and Governance in Asia: A critical reader, edited by Indrajit Banerjee
Keywords:
cybersecurity, e-government, internet policy, terrorism, media regulation
Abstract
The editor describes this book as a first ever attempt to map the impact of the internet on key aspects of governance within Asia: democratisation, e-government, cybersecurity and terrorism, technical coordination, internet policy and regulation. The subtitle of the book also suggests that these matters will be critically evaluated.
Downloads
Download data is not yet available.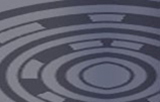 How to Cite
Hope, W. (2009). Terrorism section weakens primer on e-policy: Review of The Internet and Governance in Asia: A critical reader, edited by Indrajit Banerjee. Pacific Journalism Review : Te Koakoa, 15(1), 223-225. https://doi.org/10.24135/pjr.v15i1.973
Copyright (c) 2009 Pacific Journalism Review
This work is licensed under a Creative Commons Attribution-NonCommercial 4.0 International License.