REVIEW: Hong Kong still a sanctuary for dissident media ideas and sparks
Review of The Chinese Journalist: Mediating information in the world's most populous country, by Hugo de Burgh
Keywords:
chinese media, journalism, diversity reporting
Abstract
Hugo de Burgh's book does much to illuminate Chinese mainland journalism which he said was inextricably bound up with the often implicit expectations of China's culture. He provided unique insights into their education, practices and philosophies. 
Downloads
Download data is not yet available.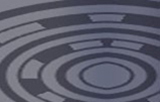 How to Cite
Knight, A. (2006). REVIEW: Hong Kong still a sanctuary for dissident media ideas and sparks: Review of The Chinese Journalist: Mediating information in the world's most populous country, by Hugo de Burgh. Pacific Journalism Review : Te Koakoa, 12(1), 182-185. https://doi.org/10.24135/pjr.v12i1.855
Copyright (c) 2006 Pacific Journalism Review
This work is licensed under a Creative Commons Attribution-NonCommercial 4.0 International License.